Apply For a Fast Cash Loan Online
Get your approval in 30 mins by applying here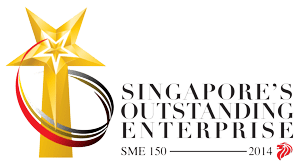 Top Rated Licensed Money Lender
What A1 Credit Offers
Getting a loan has been significantly difficult these days, especially with traditional banks. This is evident as they have to comply with government and trade rules which lessens the likelihood of applications being processed within the same day. What's worse is having delayed responses or even receiving a rejection letter.
Here at A1 Credit, we don't require borrowers to have high credit scores. What we assess is your ability to repay the loan without missing repayments to avoid falling into deeper debt. A1 Credit offers a personalized loan plan to make the repayments manageable.
Our Money Lending Services
Are you tight on a budget for your medical and emergency bills or car fixes and home renovations?
Loanable amount up to 6 times your monthly salary

Quick approval within an hour

Can be used for any personal reason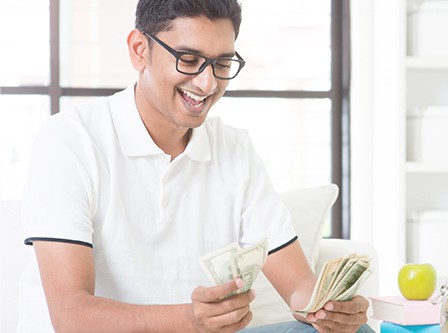 If you do not have enough to last until the next payday, A1 Credit gets you covered for urgent bills, household or vehicle repairs as well as vacation cash shortfall.
Loanable amount up to one month worth of income

Payable within one month

Guaranteed fast approval within an hour
A1 Credit offers financial support to expatriates who struggle in renting, settling allowance, and/or transferring money to families or relatives overseas.
Loanable amount up to 6 times your monthly salary

Same interest rate with personal loan

Available for expatriates with income of as low as $2,000 monthly
Eligible Singaporean who aim to upgrade your dream home, renovation or home deposit. 
Loanable amount up to 6 times your monthly salary

Must have an exercised OTP

Repayment is up to one month or until house's completion date
A1 Credit always has your back when it comes to your venturing ideas.
Loanable amount up to $200,000

Customised and flexible repayment plan

Available for businesses operating for at least one year


Use Our Loan Calculator to Find Out How Much You Can Afford Monthly
Loan payment breakdown
Total amount you pay in payments
The Most Reliable Licensed Money Lender
in Singapore!
We offer flexible loan plans that best suit your needs!
What makes us one of the top Licensed money lenders?
Since 2009, A1 Credit has been one of the most reliable licensed moneylenders in Singapore which is evident from the numerous excellent reviews and achievements we have received from when we started. 
We only impose regulations under the Moneylenders Act and Rules, and we guarantee that all customers — even those with bad financial history — receive immediate financing to resolve their financial needs quickly and conveniently.
We have stringently followed the conditions set by the Ministry of Law while providing fair and friendly relationships to customers with our financial services to assure that their great time of need is made much easier. 
Just use our online application facilities to get the services you need instantly!
Fast Cash Loans On The Spot
As one of the most trustworthy money lenders in the country, A1 Credit has made the application processes as simple as possible especially, during emergencies, ensuring disbursing of cash within an hour is likely.
Low-Interest Rates and Flexible Payment Plans
Here at A1 Credit, our financial plans are tailored specifically to give you the breather in focusing on what really matters in your life and even in business.
100% Secure and Confidential
Every application process made with us is private and so is yours, thus, borrowers can assure that as an independent provider, we do not release our clients' information to any third party.
Your Money Woes Sorted Within The Day
Steps to Apply for a Loan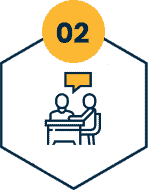 Upon assessing your case, our loan officer will offer you an amount and explain the terms and conditions of the loan for your understanding.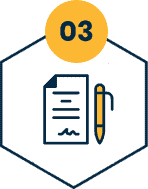 Signing the Loan Agreement with the Moneylender
Once you agree to the loan amount and repayment terms upon discussion, our loan officer will print out the contract for you to sign.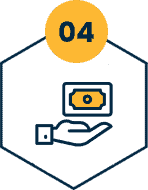 Once the contract is signed, you will receive the cash instantly, hassle-free.
A1 Credit has always made our customers our priority, and we are very grateful that our efforts are recognized. These are just some of the comments we've received over the years on Google Review.
ANSWERS TO YOUR QUESTIONS
Get preliminary approval in 30 minutes by applying here