A1 Credit offers fast and convenient financial assistance
to tide over dire situations. Borrow confidently with
CPF Personal Loan and receive immediate financing within 1 hour!
Low-interest rates from 1 to 4% only

Manageable repayment terms

Borrow up to 6 times your monthly income

Apply For a Fast Cash Loan Online
Get your approval in 30 mins by applying here
Helping Retirees Resolve Their Financial Needs With CPF Personal Loan
Find yourself in need of extra funds, but don't want to take out an expensive loan? To resolve your financial woes, you may turn to a simple, reliable CPF personal loan. A CPF loan works like an unsecured personal loan and you can borrow up to 6 times your monthly income.
CPF personal loans are a new initiative where you borrow against your CPF savings. This type of personal loan allows you to use your CPF savings to apply. CPF personal loans are available to individuals who are turning 55 years old.
Get Your No Obligation Quote Today
Your Money Woes Sorted Within The Day
Choose our Company for the Best Personal Loan in Singapore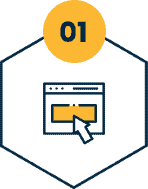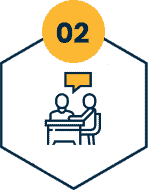 Upon assessing your case, our loan officer will offer you an amount and explain the terms and conditions of the loan for your understanding.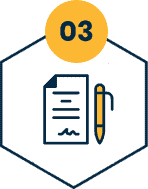 Signing the Loan Agreement with the Moneylender
Once you agree to the loan amount and repayment terms upon discussion, our loan officer will print out the contract for you to sign.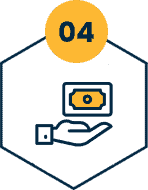 Once the contract is signed, you will receive the cash instantly, hassle-free.
Age: At Least 54 Years Old Individuals who are about to reach 55 years old can apply for CPF personal loan.
Minimum Salary: Singapore Citizen or Permanent Resident: S$2,000

Eligible To Withdraw: At Least S$5,000 from Special or Ordinary Account Savings

FOR LOCAL & PERMANENT RESIDENTS:
Identity card / NRIC

Proof of residence (utility bill, a letter addressed to you, and/or tenancy agreement)

Proof of employment (certificate of employment or 3 months recent payslip)

SingPass (to log into CPF, HDB, IRAS website)
A1 Credit has always made our customers our priority, and we are very grateful that our efforts are recognized. These are just some of the comments we've received over the years on Google Review.
Apply for the Best Personal Loan From
Avail of Best CPF Personal Loan
With the Top Licensed Moneylenders in Singapore!
We offer flexible loan plans that best suit your needs!
ANSWERS TO YOUR QUESTIONS
CPF Personal Loan Frequently Asked Questions
Get preliminary approval in 30 minutes by applying here